At Duelz online casino you don't have to worry that withdrawing your winnings will be difficult or complicated. When it comes to other casinos it may take time before the money will show up in your bank account, but that's not the case here. As a player, you can withdraw your winnings directly on your bank account, you only need to approve it through your mobile ID.
General payments
At many casinos, mobile IDs are not used for payments and registration at the casino, and therefore it takes at least three business days to receive payments from the time the request is made. At Duelz online casino, you don't have to wait this long. Whether you ask for money on a weekend, bank holiday or weekday, the money will show up in your bank account only minutes after you have requested a withdrawal.
This payment method is used by several online casinos, but you cannot ignore the fact that Duelz is one of the fastest casinos to pay out money. However, the player must have met any wagering requirements that apply in order to withdraw money. It's easy to see their wagering requirements,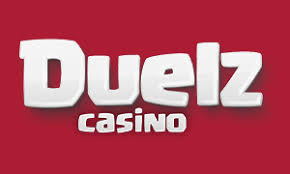 and in general, all games apply to the requirements at Duelz. The requirement is also relatively low, compared to many other online casinos.
If a question arises, you can also contact the customer support at Duelz. They are available 24/7, every day, via telephone, chat and email. You can also get help in other languages if you wish. A lot of new casinos tend to lack a bit when it comes to offering a good and developed customer service department as it is often not a priority, but even here you can see that Duelz are setting the priorities right.
How to Request a Withdrawal From Duelz?
When you register at Duelz, you don't have to go through any lengthy processes. Instead, you can simply register with your mobile ID. This means that both payments and withdrawals at the casino are quickly done. If you want to request a payment, you go to your gaming account and choose to withdraw your winnings. You verify this withdrawal with your mobile ID and in just a few minutes the money will show up on your account. Everything goes fast and easy.
If There Are Any Issues
Sometimes various problems can appear when you withdraw money from a casino and this can also happen at Duelz. For example, it might be that the payment method has some temporary error, or as a player, you simply haven't met all the requirements. It might be that you have received a bonus and did not notice that you also had a wagering requirement. However, this requirement is stated in your account, where you request a withdrawal.
If, despite the fact that there are no requirements, you cannot withdraw your money, you can contact the casino's customer support. They are ready to deal with any questions the players might have. According to players and reviewers, they are very knowledgeable and pleasant to deal with, no matter what the issue is. The response time is also short, which is a big plus.