There are many advantages of playing at Duelz casino with Pay N Play. First of all, it makes the registration process very fast. You don't need to think about entering information manually, and you don't need to worry about making any mistakes during the registration process. You can also begin depositing money at the casino immediately, as soon as the validation process with your mobile ID is completed. You can, in other words, start playing within a matter of minutes.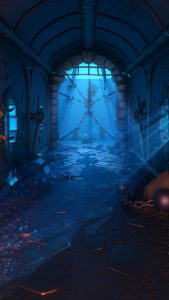 When you register and deposit money at Duelz with your mobile ID, everything is processed through your own bank, making the method very secure. As long as you have a trustworthy bank and make sure the bank has good procedures, you can feel safe about everything working as it should.
Another advantage of using Pay N Play is that withdrawals are very easy to complete. You can have your money in your bank account in a couple of minutes after making the request, a speed no other payment methods can match. You simply visit the casino's website and click on 'withdrawals', choose to withdraw your winnings, and then you verify the withdrawal with your mobile ID. There should be no issues with your withdrawal, as long as you've reached the wagering requirements of your bonuses.
Because mobile identification in combination with Pay N Play is generally more secure than a customer entering their information manually, Duelz allows players to make withdrawals that are substantially larger than those of casinos with a manual registration process. If you win a jackpot at a casino without mobile identification, you can often only get your winnings through a set of withdrawals, and then you may still need to send in various documents, making the process even more time-consuming. At a casino with mobile identification and Pay N Play, you don't need any of those things, and you can withdraw as much as the casino has available.
Duelz also doesn't require you to give them any personal information, so you don't need to worry about getting casino advertisements by text message, email, or mail if you don't want it.
When you play without a tedious registration process, you can also play on your phone, which is really convenient for players who don't have access to a computer. Mobile identification is available for mobile devices, and most phones and tablets can usually run the app, whether they're older or completely new. The casino can also be accessed through the browser on mobile, so you don't need to download any other apps other than the mobile ID app.